Vipassana Activities in Greater Mumbai Area | updated 22-11-22
For Vipassana Centres & Meditation Facilities in Greater Mumbai area.*
The Centres conduct 10Day Vipassana courses on regular basis. Besides these, various facilities offer opportunity for practice of Vipassana meditation, on daily or weekly basis or weekends. Most facilities are only for those who have already done either 1 or more 10-Day Vipassana Adult's Course or 1 or more 7-Day Vipassana Teenager Course as taught by Shri S N Goenkaji. These include Group Sittings, One day courses, 2 & 3 Day Courses.
Courses are also held on weekends for children at some of these locations.
For those who have not done a 10day Course, introductory Anapana meditation sessions are organised at some of these locations such as Global Vipassana Pagoda, Goregaon Vipassana Centre, Vipassana ATM Grant Road against specific requests and appointments thereof.
One Day Courses
Group Sittings
AnyTime Meditation
---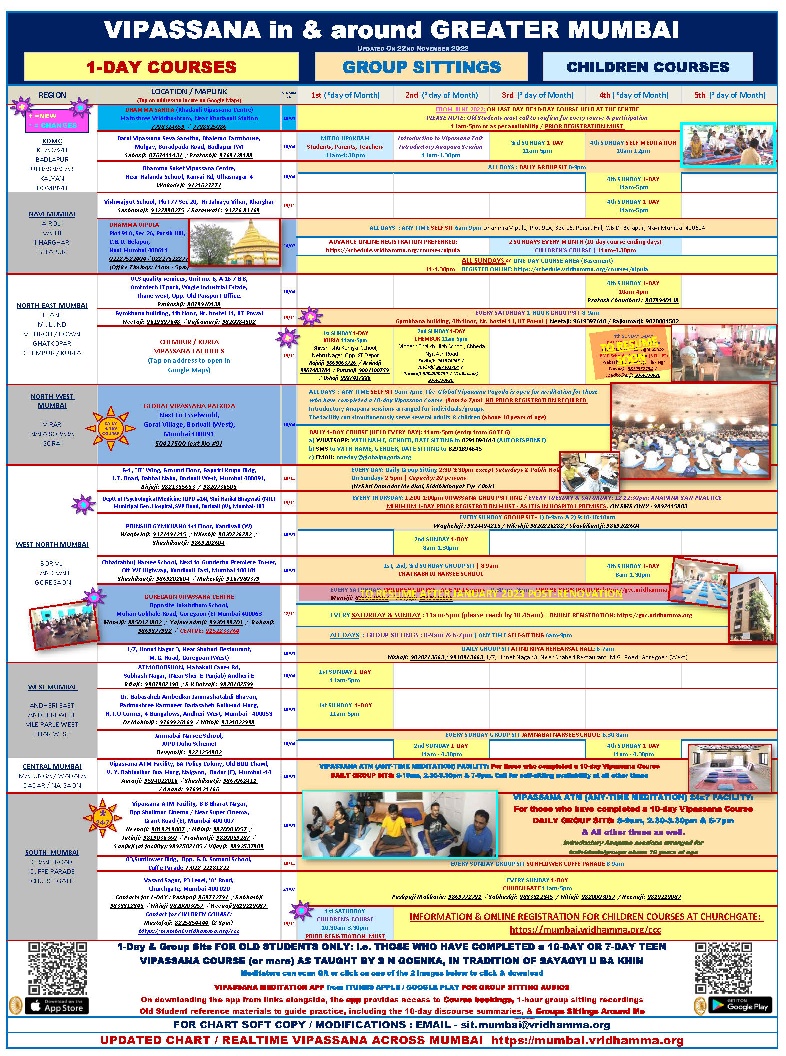 Click any image or this link for opening PDF Chart / Text for all Greater Mumbai Vipassana Facilities
---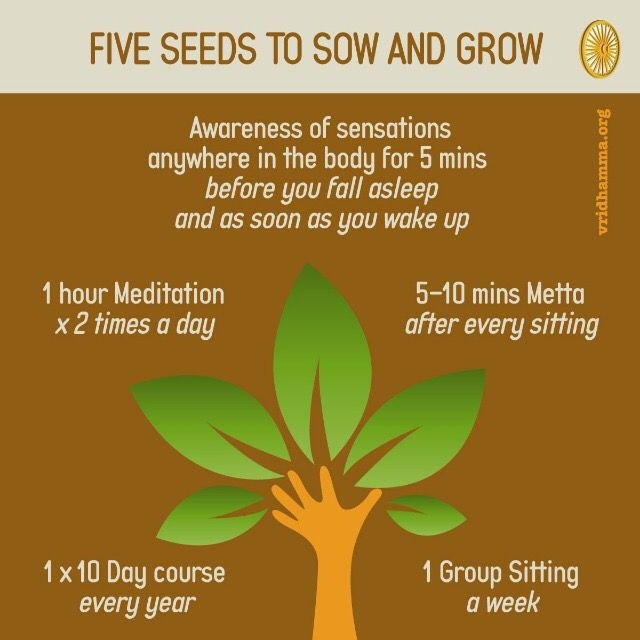 ---
*1-Day & Group Sits FOR OLD STUDENTS ONLY: i.e. THOSE WHO HAVE COMPLETED a 10-DAY OR 7-DAY TEEN VIPASSANA COURSE (or more) AS TAUGHT BY S N GOENKA, IN TRADITION OF SAYAGYI U BA KHIN